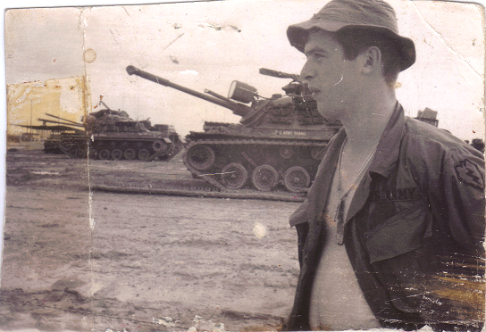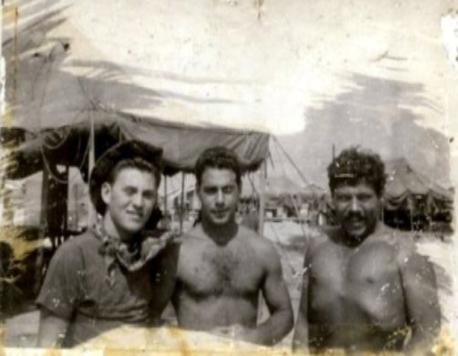 MACK THE PROTAGONIST, IS A GUY IN HIS LATE FIFTIES TRYING TO FIGURE OUT HOW HE WENT FROM BEING A BOY GOING OFF TO WAR, TO COMING HOME A BATTLE SCARED MAN WITH SUCH HOPE FOR THE FUTURE, TO NOW, THIS OLDER MAN IN THE MIRROR HE DOESN'T RECOGNIZE. IT BAFFLES HIM HOW IT WENT BY SO QUICK BUT ONE THING HE HAS LEARNED OVER THE YEARS IS NOT TO BE BITTER AND ALLOW THOSE FEELINGS TO FESTER INSIDE. EVEN THOUGH THE LAST FEW YEARS HAVE BEEN A CONSTANT STRUGGLE, HIS SOMETIMES CAUSTIC HUMOR HELPS HIM EXPEL THOSE NEGATIVE FEELINGS AND THE APPRECIATIVE LAUGHTER FROM HIS FRIENDS ANDRE AND BOTCH HELP HIM TO FORGET THEM.
ANDRE IS A MAN THE SAME AGE AS MACK WHO AT A YOUNG AGE REALIZED LIFE IS A TOUGH ROAD AND YOU BETTER PACK FOR THE JOURNEY. HE DID HIS BEST TO CHALLENGE HIMSELF AND KEEP LIFE INTERESTING BY ALWAYS EDUCATING HIMSELF BUT, HE TOO, WAS BECOMING DISGRUNTLED BECAUSE LIKE HIS FRIEND MACK HIS AGE WAS GETTING TO HIM. ANDRE WAS STARTING TO LOSE HIS LUST FOR LIFE.

BOTCH IS SOMEONE WHO WORRIES ABOUT THE LITTLE THINGS AND IS USUALLY SO CONSUMED BY THEM HE DOESN'T HAVE TIME TO FRET OVER THE BIG THINGS. TO THE OTHERS HE HAS BEEN ACTING LIKE AN OLD MAN ALL HIS LIFE. TO HIMSELF HE FEELS HE BEHAVES LIKE AN IMMATURE BOY. SOMEHOW BOTH POINTS OF VIEW ARE RIGHT .
NICK IS MACK'S ONE AND ONLY SON AND THE ONE THING NICK HAS LEARNED FROM HIS FATHER IS TO SEIZE THE MOMENT. UNFORTUNATELY WHEN IT COMES TO ROMANCE HIS LUCK WAS JUST LIKE HIS FATHERS,UNTIL HE MEETS HIS SOUL MATE SHELBY.

SHELBY HAS ATTITUDE LIKE JOYCE A HEART OF GOLD LIKE DEBBIE AND A DEEP LOVE FOR NICK LIKE ANNIE STILL HAS FOR MACK. THE RELATIONSHIP BETWEEN SHE AND NICK STARTS OFF UNDER THE STRANGEST OF CIRCUMSTANCES BUT FOR BOTH OF THEM, AFTER YEARS OF DISAPPOINTMENT AND QUESTIONING IF THEY'D EVER FIND THE RIGHT PERSON TO SPEND THE REST OF LIVES WITH, REALIZED ALMOST INSTANTLY THEY FOUND THE ANSWER TO THAT QUESTION IN EACH OTHER.
ANNIE IS MACK'S EX- WIFE WHO HAS STRUGGLED FOR YEARS TRYING TO FIGURE OUT WHY MACK LEFT HER WITH OUT AN EXPLANATION. IN THE BACK OF HER HEAD THOUGH SHE WORRIES HER SECRET SOMEHOW MAY HAVE BEEN UNCOVERED. IF SO, SHE HAS PRAYED OVER THE YEARS FOR MACK'S FORGIVENESS. UNFORTUNATELY THE OVERWHELMING GUILT SHE CARRIES WON'T LET HER FORGIVE HERSELF.

JOYCE IS A NO NONSENSE WOMAN WHO IS ALL ATTITUDE AND NOT ONE TO SUGAR COAT ANYTHING. HER LOVE FOR HER HUSBAND ANDRE IS THE ONLY THING THAT SOFTENS HER RESOLVE. NEVER GET ON JOYCE'S BAD SIDE IS THE SILENT CREED AMONG THE GROUP OF FRIENDS.

DEBBIE IS BOTCH'S ON AGAIN OFF AGAIN GIRLFRIEND A SINGLE MOTHER WHO IS A GIVING AND CARING PERSON WHO PUTS EVERYONE ELSE BEFORE HERSELF. HOPING ONE DAY BOTCH WILL COMMIT TO HER OR COMMIT TO LEAVING HER ALONE.
JOEY V. IS NEITHER BOOK SMART NOR LAW ABIDING BUT HE IS STREET SMART AND A SURVIVOR CAUGHT IN A PRECARIOUS SITUATION TRYING TO STEER HIS LIFE IN A MORE POSITIVE DIRECTION AND IN DOING SO FINDING HIMSELF TRYING TO SAVE IT.

TOMMY CHANG IS A WEALTHY INTERNATIONAL BUSINESSMAN WITH A DANGEROUS SECRET SIDE TO
HIM THAT HE HAS HIDDEN FROM THE OTHERS FOR
YEARS.
JERRY SWEATERS IS A LOCAL MOBSTER LOATHED BY THE RESIDENTS OF THE BRONX.HIS THIRST FOR MONEY AND POWER IS ONLY ECLIPSED BY HIS INTEREST IN PORNOGRAPHY AND PROSTITUTION. HE HAS FOUND A WAY TO KEEP MACK, HIS FORMER EMPLOYEE TURNED DECORATED COP, FROM BRINGING DOWN HIS CRIME EMPIRE BUT THAT TRUMP CARD EVENTUALLY HAS TO BE PLAYED.

TWISTED RAY IS SWEATERS' RIGHT HAND MAN MURDER IS A JOB HE ENJOYS DOING AND DOING OFTEN. EVEN IF SWEATERS GIVES THE JOB TO ONE OF HIS OTHER MEN RAY HAPPILY STEPS IN TO KEEP IN PRACTICE.

GARY ,RICH AND MIKE ARE THREE FBI AGENTS WITH ONLY A FEW YEARS ON THE JOB THEY WATCH WITH DISGUST AS WEALTHY CRIMINALS GET OFF SCOT FREE AND RESUME THEIR ILLEGAL ACTIVITIES . THEY SOON DECIDE ENOUGH IS ENOUGH. AN HONEST DAYS PAY FOR AN HONEST DAY OF WORK, HONESTLY, IS FOR CHUMPS! THEY SET THEIR PLAN IN MOTION TO STEAL MONEY FROM A DOMINICAN DRUG DEALER AND MOB BOSS JERRY SWEATERS KILLING ANYONE IN THEIR PATH.